he Walnut Creek Aquanuts is a world-renowned synchronized swimming club based in Walnut Creek, CA. Our mission is to develop athletes from novice to elite, building both bodies and minds and instilling skills that will serve our swimmers throughout their lifetime.
The story of WCA began in 1968 when Sue Ahlf was approached by the City of Walnut Creek to form a city-sponsored synchronized swim program. WCA began with only two swimmers – one of them was Sue Ahlf's daughter, Gail Emery. Gail led the club for more than 30 years, building the roster to over 80 athletes and creating the powerhouse we know today.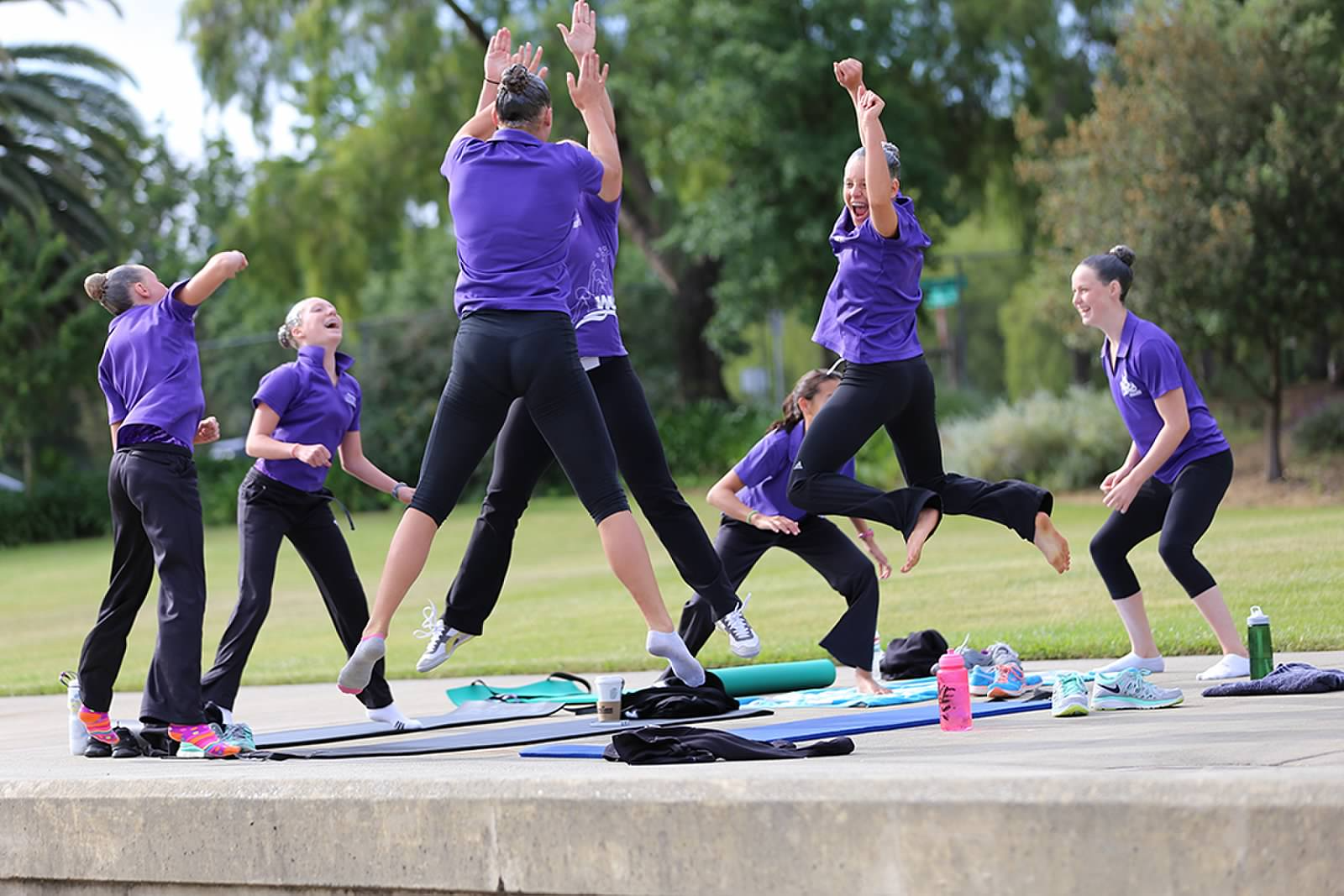 The Walnut Creek Aquanuts are highly acclaimed both Nationally and Internationally; considered by many to be the most prestigious synchronized swimming club in the world. They are 14-time National Champions and have won over 200 National and World titles. The Aquanuts consistently place athletes on the National Teams each year and are always a domestic powerhouse. The club, currently led by 2008 Olympian Kim Probst now trains over 100 competitive athletes, introduces synchronized swimming to more than 500 young girls a year, conducts a skills camp that draws synchronized swimmers from all over the world, (including athletes with disabilities) and hosts swim shows that draw audiences in the thousands.
WCA strives to develop elite athletes and those with a passion for the sport of synchronized swimming. The Aquanuts are a non-profit organization, committed to creating an environment that provides athletes with the opportunities to have fun and become team players and leaders who practice exemplary ideals of sportsmanship. WCA's goal is to nurture confidence, responsibility, commitment, compassion, and respect, in an atmosphere where dedication and reaching one's full potential is everyone's focus.
Coaches encourage the value of hard work, the importance of time management and the worth of a healthy lifestyle. Athletes experience how to work towards a goal and the joys and the disappointments of competition in a supportive setting. Travel, meeting athletes from around the globe and lifelong friends are all part of the Aquanut experience, as is working together to foster goodwill within the community.
To make this possible, the Walnut Creek Aquanut's Parents Booster Club focuses on the operations, leadership, finances, recruitment, membership communication, and publicity, while the coaching staff focuses on the athletes' goals and meeting the team's full potential.
Walnut Creek Aquanuts : (teamunify.com)
(3) Walnut Creek Aquanuts | Facebook